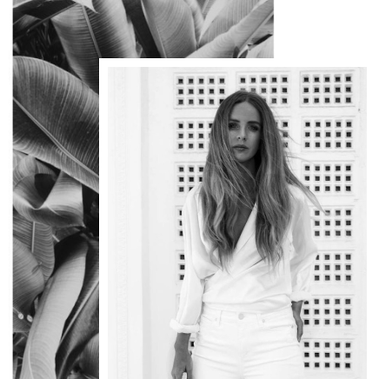 Bio
Jade Jeffries is a photographer with 5 years experience in fashion, portrait, wedding and
product photography. Jade's work has been published in print and online editorial's. JJ's
easy going nature makes every job feel like a breeze. Jade is also freelancing as a graphic
designer working on EDM, mobile and web banners, window decals, invitations, brochures and stop-motion graphics. The combination of the two creative skill sets affords Jeffries a keen visual eye with a lateral design aesthetic. Jeffries holistic approach to projects means a greater connection to the tone of voice and brief, ensuring extremely satisfied clientele.
Email: jadejeffries17@gmail.com
Instagram: @jadejeffriescreative & @jadelj

ESQ
"We were beyond happy with the shots from the first campaign shoot that Jade shot for us.The shots were incredible, especially the collage artwork Jade did, that included her graphic design skills. We would love to continue to use Jade for future shoots as we are a big fan of her photography and styling."
ARIS
"Thanks again for all your help, the photos turned out AMAZING, we love, love, love them .Awesome work making them look so crisp and white too, it's perfectly on brand for us!"
KELA

"Jade you made Paddington look like Europe, love! These images are heaven, I knew we were going to love them but WOW. I want to use every photo. Thank you!"
124 Shoes

"Love the layout and direction of the EDM, exactly what I was looking for, brilliant work. Awesome images from our latest campaign, love them all."